BLACK FRIDAY - 30% OFF
You are a manager and You employ new people?
You got new possition in the company and You need to improve fast?
You need to refresh Your knowledge abut plastic industry?
You are new in the plastic industry and You need to learn quickly all You may need to know about plastics?
You changed the company and need to learn some new things?
There are a lot of things You already now, but You still need to improve Your knowledge and skills?

You do not need to attend classes to improve Your knowledge

Start to learn online with our online courses!

You can learn at home, in the office, at the train, whenever You have time

Call us or send us Email to get more information

0049 151 457 67 422 Dr Magdalena Laabs
->  Napisz do nas, aby uzysać szersze informacje

Learn whenever You can and at the time You choose!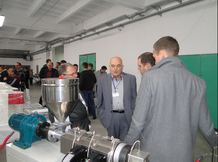 Online Training (E-learning)

"Introduction to PLASTICS"
Everything You Need to Know About Plastics

for new people in the industry and for refreshing of the knowledge about plastics
raw materials, machinery, processing, etc

350 Euro minus 30% = ONLY 245 Euro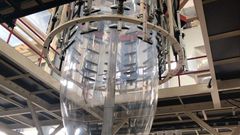 Online Training (E-learning)

"Introduction to film production"

Everything You Need to Know About Plastic Film production"


350 Euro minus 30% = ONLY 245 Euro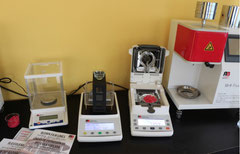 Online Training (E-learning)

"Introduction to laboratory testing of plastics"
MFI Melt Flow Index, Density, Moisture, Spectrometers - how and why to test?

for people working laboratory but as well for purchase and sales departments and others

120 Euro minus 30% = ONLY 84 Euro + VAT 0% for customers from outside of Germany

We offer up to 15% discount for laboratory equipment for all our students attending our online courses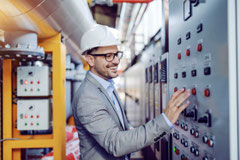 Online Training (E-learning)

"English in Plastics Industry"

All necessary expressions You may need to work in Plastic Industry

We plan as well: German, Polish, Italian, Spanish Version of this course

350 Euro minus 30% = ONLY 245 Euro