COOPERATION
WE ARE LOKING FOR LOCAL AGENTS
We are looking for a reliable partner for selling our machineries in different countries in Europe, Latin America, Asia, Australia, New Zeland.
We are specialists in recycling machineries for plastic industry. We offer washing and granulation lines for PE, PP, PS, PVC, PET, ABS,PA, PC.
We are located in Eberswalde, Germany (near Berlin).
We have partnerships with companies in Poland, Spain, USA Mexico and more. We expect a proactive attitude, technical knowledge and experience with these kinds of machines. We are always aiming for mutual benefits for our partners and ourselves and have attractive terms.
If you are interested in finding out more about this opportunity, please contact us.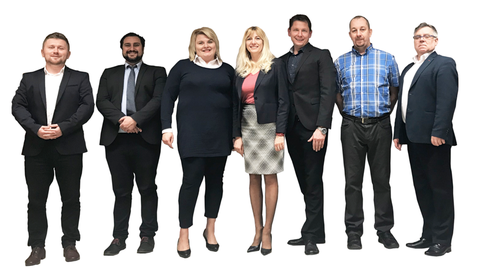 PET RECYCLING BUSINESS
We are also searching for partners (world wide) for implementation of PET recycling.
We posess the know-how about recycling of PET bottles, and we search for partners, which are about to start such business in any country.
For companies which start recycling of PET bottles we can offer:
- solution for crushing, washing and drying of PET bottles to PET flakes
- sollutions for sorting out: PVC, aluminium, others
- sollutiins for sorting to different colours
- we could buy from You ready hot washed PET flakes from PET bottles
- for interesting projects we could become Your partner and start together PET recycling plant in Your country
WE CAN SUPPORT YOUR RECYCLING PROJECT
We can support You as well in such projects:
- washing lines for PET bottles, and PE/PP films, PVC window profiles
- granulation lines for PE, PP, PVC, PS, ABS, PLA, PMMA, PA
- sorting plants
- sorting lines - sorting to different kind of plastics, or sorting to different colours
- laboratory equipment like laboratory extruders, extrusion lines, plastometers, density testers, moisture testers, etc.