Machinery for Plastic Processing and Recycling, and Equipment for Testing Plastic Properties
High-Quality Equipment for Your Production Needs
Welcome to our website! We offer a range of machinery for plastic processing and plastic recycling.
We are an engineering company specializing in plastic extrusion and recycling. If you have a project related to plastic processing or recycling, we are here to help you from start to finish.
Our team of experts is ready to offer guidance and support every step of the way. We can assist you in selecting the right machinery and equipment, developing a production plan, and implementing the production process. With our extensive knowledge and experience, we can help you optimize your production and achieve your goals.
We can also help you train production staff.
At our company, we value customer satisfaction above all else.
We are committed to providing our clients with top-quality machinery, equipment, and advisory services. We take pride in our ability to work closely with our clients and develop customized solutions that meet their specific needs.
If you have a project in mind, don't hesitate to contact us. We would be happy to discuss your ideas and provide you with the support, expertise, and assistance you need to select and train production staff to turn them into a reality.
MACHINERY FOR PLASTIC RECYCLING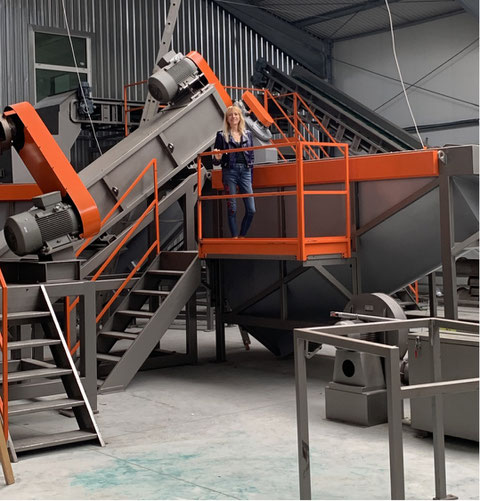 Washing lines for rigid plastics and plastic films
Regranulation lines
Sorting lines
We are a supplier of solutions for PET bottle and PE, PP film recycling.
Our washing, regranulation, and sorting lines are designed to meet the highest standards of quality and efficiency.
Machineries for Plastic Extrusion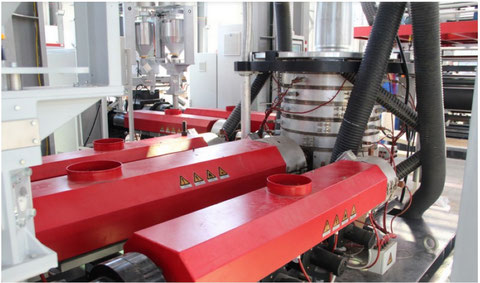 Extrusion of blown and cast films
Extrusion of pipes, profiles, sheets, and plates
Granulation and compounding lines
Meltblown fabric production equipment
Our extrusion machinery includes a range of equipment for blown and cast films, pipes, profiles, sheets, and plates, as well as granulation and compounding lines, and meltblown fabric production equipment, all designed to meet your specific requirements and production needs.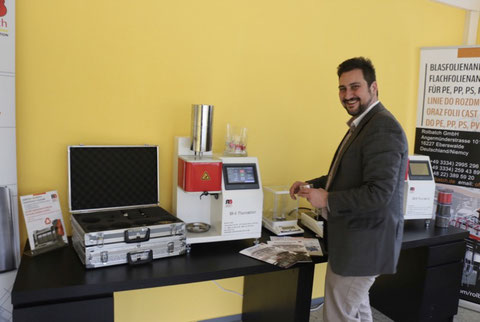 melt flow index testers / plastometers for testing of MFI, MFR, MVR
density testers
moisture testers
laboratory scale
oven
laboratory dryers
laboratory extruders
In our offer, you will find not only high-quality machinery and equipment for the plastics industry, but also laboratory equipment for testing various material parameters. We offer plastometers for testing MFI, MFR, and MVR, density testers, moisture testers, laboratory scales, ovens, laboratory dryers, and laboratory extruders.
Our laboratory equipment is easy to operate, precise, and reliable, allowing for accurate and repeatable measurement results. This ensures that your materials meet the required quality standards.
In addition to laboratory equipment, we also offer comprehensive technical support and training for our customers. Our team of experts is ready to assist you in selecting the right equipment and answering your questions regarding material testing.
Our team is committed to providing top-quality machinery and exceptional customer service. We work closely with our clients to understand their specific needs and provide tailored solutions that meet their requirements.
Please feel free to explore our website and learn more about our products and services. If you have any questions or would like to discuss your project with us, don't hesitate to contact us.