We will help you to find emploees from Poland
We can help you to find engeneers, technicians, machine operators, managers, assistant, welders, etc
You need someone for house keeping or baby sitter? We can help you too.
We help companies from Germany, Austria, Switzerland and other european countries to find skilled emploees from Poland
LABORATORY EQUIPMENT FOR PLASTIC INDUSTRY
Production of Melt Blown Fabric
We produce Melt Blown Fabric which can be used for medical mask production & for production of respirators FFP1, FFP2, FFP3.
Contact us to get more info
FFP2 masks and meltblown producer - made in Germany
RAW MATERIALS:
- Meltblown-Fiter
- Spunbond Non-Woven
- Earloop Elastic
- Wires / Nasendraht
- Hotair Cotton
FFP2 Respirators / FFP2 Maski / FFP2 Masken
Meltblown-Filter Made in Germany
MACHINERIES FOR FFP2 MASK PRODUCTION & MELTBLOWN FILTER & FFP MASKS
New and second hand machines for production of FFP2, FFP3, N95, N995 masks - read more ->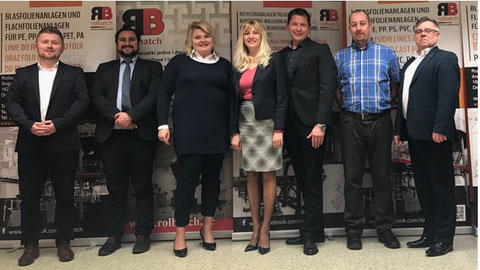 Mask making machines - maszyny do produkcji masek