HELP FOR UKRAINE
We offer a 10% discount on laboratory equipment if you donate it to humanitarian aid for Ukraine. Offer valid until further notice.
FFP2 masks made in Germany
ORDER FFP2 MASK INDIVIDUALLY PACKED
We offer FFP2 masks made in Germany. We can pack as well in your packaging, or we can print the packaging with Your logo.
We are working strong with mask producers and we produce masks for them.
We offer made in Germany FFP2 masks
with CE certificates
Model: OL-1 (CE 1463 PRS)
Model: IRS-IWZP (CE 2841 MNA)
CALL US TO GET MORE INFO OR CONTACT US ON WHATSAPP
Please write Your name, Your company name, tax Reg number, and email address to get the quotation.
LABORATORY EQUIPMENT FOR PLASTIC INDUSTRY
2% of laboratory equipment turnover value we donate to humanitarian aid with Ukraine
Production of Melt Blown Fabric
We produce Melt Blown Fabric which can be used for medical mask production & for production of respirators FFP1, FFP2, FFP3.
Contact us to get more info
FFP2 masks and meltblown producer - made in Germany
RAW MATERIALS:
- Meltblown-Fiter
- Spunbond Non-Woven
- Earloop Elastic
- Wires / Nasendraht
- Hotair Cotton
FFP2 Respirators / FFP2 Maski / FFP2 Masken
Meltblown-Filter Made in Germany
MACHINERIES FOR FFP2 MASK PRODUCTION & MELTBLOWN FILTER & FFP MASKS
New and second hand machines for production of FFP2, FFP3, N95, N995 masks - read more ->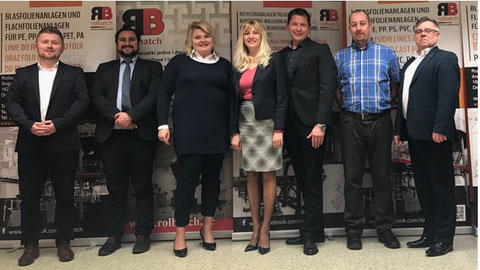 Mask making machines - maszyny do produkcji masek