WPC granulation and profile extrusion lines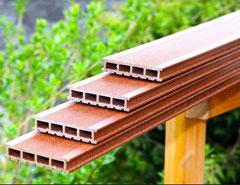 Rolbatch offers ready sollutions for
granulation of wood powder with PE or PVC plastic raw materials
extrusion of WPC profiles
Available output:
60-90 kg/hour
100-150 kg/hour
200-250 kg/hour
350-450 kg/hour (for door profiles)
Send us more info about Your project, and we will send you our quotation.
1) Dimensions of the profiles: lengh, height, width
2) WPC in granulat form? or wood powder plus PE, or PVC?
3) You want to produce WPC profiles on PE, or PVC based raw material?
4) You want to produce only WPVC profiles, or as well WPC granulates?
5) Send us technical drawing or pictures with sizes of the profiles you want to produce.