COLOR SORTERS FOR PLASTICS
We offer machineries for colour sorting of plastic raw materials.
Application: sorting of grinded profiles, pipes, bottle cups PET bottles, PS articles from electrorecycling, and much more.
Output: 500 kg, 1 ton, 2 tons, 2,5 tons, up to 4 tons, 5 tons per hour.
Touch less magnetic levitated ejectors efectively reduces wear
Guarantee for 1.000.000.000 shuts
Reduced air consumption <25%
New generation Japanese high resolution cameras implemented, 5400 pixel.
We can offer trial sorting in our workshop in Eberswalde near Berlin, Germany.
In our offer as well electrostatic sorters which can sort by kind of raw materials.
UP TO 5 TONS PER HOUR
ROLBATCH'S BEST SORTING SOLUTION FOR PLASTIC INDUSTRY
Colour sorting of PET bottles, profiles, and cups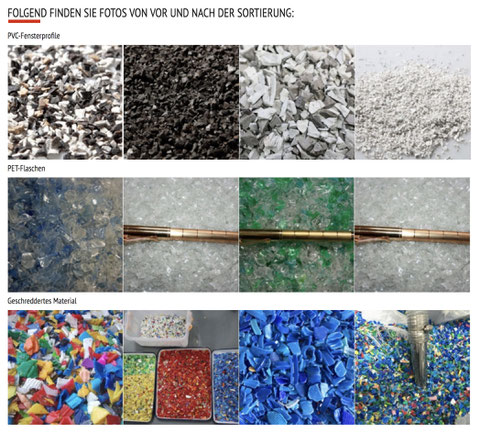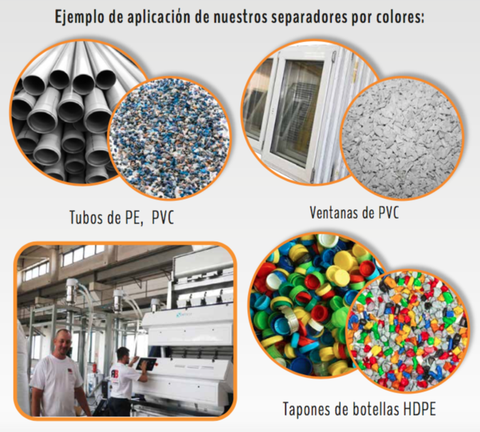 Colour sorting of grinded PVC from window profiles